Around Us
The surrounding environment is oriented towards nature. The landscape is hilly, composed of woods, up-close, cultivated
Here we come to visit, hike, cultivate, rest or to spend a pleasant time with family or friends
Cultural activities
Albi, a UNESCO World Heritage Site, with the Sainte Cécile cathedral and its "lace" rood screen, the Laperouse museum … (10 km), the Toulouse Lautrec museum, the old bridge on the Tarn
Lautrec and his garlic festival, his windmill (15 kms)
Ambialet and its spectacular panorama (25kms)
Castres (28 kms)
Carmaux with the mine museum (25 kms)
The splendid waterfalls of Arifat (15kms)
In Pays de Cocagne, visit the Magrin castle and the pastel museum, source of considerable wealth in the past (30 kms)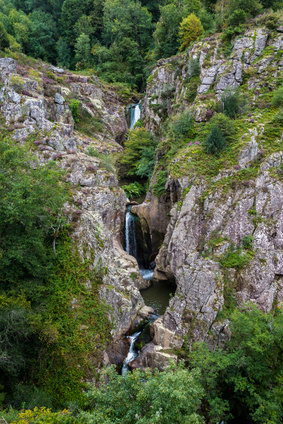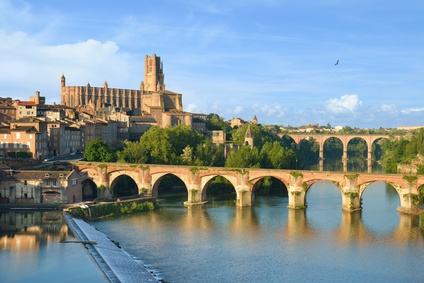 Albi, ville patrimoine mondial de l'Unesco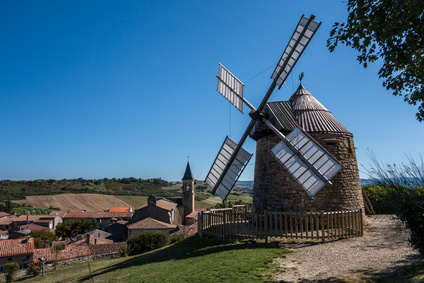 The most beautiful villages in France
Puycelsi which dominates the valley of the Vère.
Castelnau-de-Montmirail, medieval city.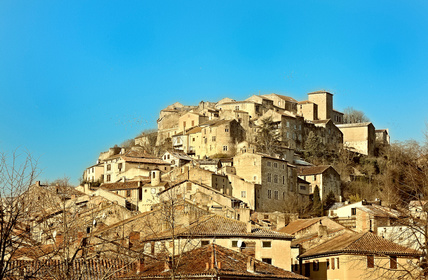 Cordes sur ciel elected the most beautiful village of France in 2014.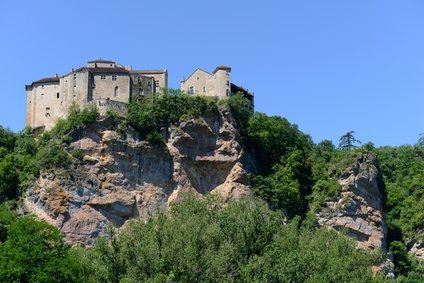 Bruniquel known for its splendid castle
where was shot the movie "the old rifle"
Why not push just further to visit:
Lacaune and taste its cold cuts (45min)
Toulouse, the Garonne and the city of space (1H)
Roquefort, its cellars with tasting of this famous cheese (1h), Millau and its viaduct (2h), Micropolis.
Castelnaudary and its canal du midi (1h and a half) to enjoy a cassoulet.
Mediterranean beaches.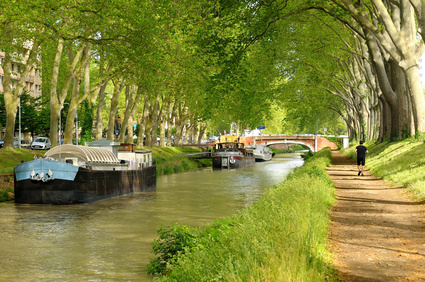 Toulouse et son canal du Midi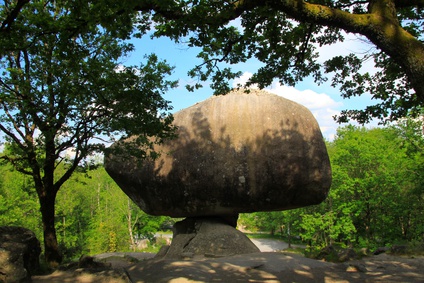 Le Sidobre
Leisure
Do your market on Wednesday morning in Réalmont or Sunday morning in Albi
Fish in the many lakes and rivers (1km). The permit is mandatory.
Sail on the Tarn aboard a "barge" (10 kms)
Picnic at the banks of Lake Bancalié accompanied by ducks.
Visit a farm producing ducks or geese, taste authentic local products such as smoked duck breast or a small foie gras.
Stroll in the Gaillac and visit several cellars to taste all the range of wines from this vineyard: red, rosé, dry white, soft white and a slightly sparkling white that responds to the pretty name of "Gaillac pearl"
Discover the restaurants of traditional cuisine Tarnaise and Aveyron.
The sports activities
Cape discovery, the multi-leisure pole at Carmaux (25 kms)
Motorcycle ride, enduro and quad.
Mountain bike ride around Fauch (3 kms), in the forest around Teillet (15kms) or Montredon Labessonié (20 kms)
"Accrobranche" course in Saint Pierre de Trivisy (25 kms)
Indoor karting in Albi (10 kms).
Equestrian Center in Teillet, at the edge of Lake Razisse (15 kms)
The Atlantis nautical area in Albi for aquatic pleasures (15 kms)
The hiking trails between Lake Razisse (15 km) and Lake Bancalié (8 km), the GR 36 which can bring you to Mazamet and beyond in the Aude.
The Sidobre to discover amazing rock chaos, granite quarries around Lacrouzette (25 kms).